Are you looking for something different as a showpiece or to attract attention to your business whilst at a show or Event?
Do you want to draw in big crowds to your stand or have a conversation piece at your corporate event?
We can hire or rent you Military Armoured Vehicles, Main Battle Tanks (MBT), Army Jeeps, Trucks and Personnel Carriers for promotional days or shows. More recently we've printed company logos/banners on a tank for it to then stand at a show, which made a great conversation piece and drew the crowds in! What better way to bring in customers and close down those sales than by giving them a guided tour of one of our Military Armoured Vehicles, Tanks or Personnel Carriers, whilst talking business?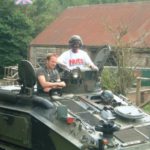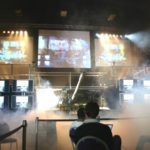 Read More